A Beginner's Guide to Successful Infographic Outreach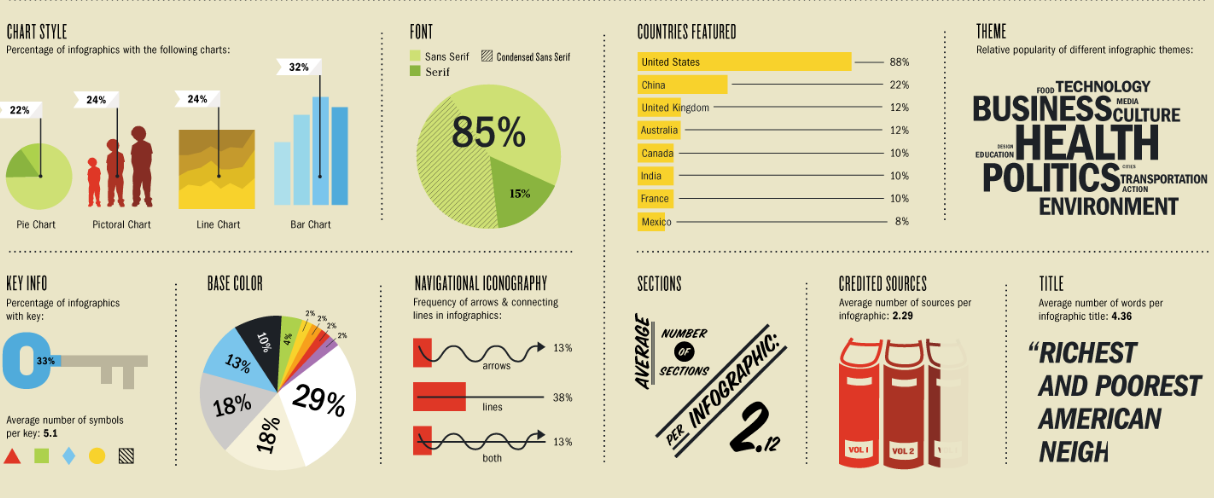 Infographic outreach is a new and interesting way to get your product in front of a large group of people. To top it off, it is also a very effective method of outreach. Why is that? Studies show that people prefer content that has awesome graphics, rather than reading through pages of boring text.
Start A Cold Outreach Campaign with One Click! More Leads - More Customers.
Find Emails From Any URL
Add To A Outreach Campaign (One Click!)
Follow Up Automatically

Start Your 7 Day Free Trial Now!
This preference becomes more important to remember when you are trying to communicate a huge volume of complex information. No one wants to scroll through a whole batch of data and statistics to get to the juicy bits. That could be why so many academic research and industry white papers barely make a ripple among online audiences.
However, a clever content marketer somewhere thought of a way to make such data easy to read and understand. You should also join in the rejoicing if you have always struggled to turn boring concepts into exciting content marketing campaigns. This post will show you why infographics are your new best friend, and how you can use them effectively.
If your goal is to create a mind-blowing outreach campaign plan, your main focus is on using every tool at your disposal to do it. Successful campaigns must also extend a brand's reach to a wider audience, drive up site traffic, and generate a bunch of safe backlinks. This usually involves using a whole range of skills like copywriting, design, and relationship building.
The use of infographics as a part of these outreach tools has become quite popular over the past few years. However, many people still have questions about this field of design. For example, just what is visual content, data visualization, and information design in relation to infographics?
However, we should probably define what an infographic is first. Infographics are a specific kind of visual communication. After all, the word itself is a combination of "information" and "graphics."
Infographics typically use graphics with text or data to provide information about a specific subject. They have become hugely popular outreach tools mainly because they can be used in both editorials and online branded content. Infographics can fall in a number of categories:
This is simply the process of using graphics to visually represent complex data. Data visualization is critical to making infographics because it enables you to communicate the information clearly. This is especially important when you are dealing with large sets of data.
Incorporating data visualization in infographics also helps companies recognize trends and share complex data in a simple and brand-friendly way.
In graphics, information design helps you find creative ways to display information both efficiently and effectively. Unlike data visualization, it does not involve specific data sets.
Instead, it focuses on explaining different information, processes, or concepts. The goal here is for brands to communicate messages in a way that is both straightforward and easy to understand.
3. Editorial Infographics
Over the years, many major publications have been using infographics in one form or another. However, you might have noticed recent shifts in content and style in the graphics that they are currently using. This specific trend has been spurred on by the rise of social media.
Today, infographics have become one of the most shareable types of digital content. As a result, publications are actively embracing them in order to improve engagement with their readers.
Early editorial infographics consisted of simple bar graphs and pie charts. Graphics were reserved for more complex features like maps. However, the current trend leads more towards using graphic content in place of the more typical editorial features.
It is also important to note that the commercial sector has also welcomed the adoption of infographics enthusiastically. Today, most startup and corporate websites use graphic content heavily to draw in more traffic and brand recognition.
However, the most effective editorial infographics are not used simply as advertisements. They must offer valuable insights about a particular subject or field from well-informed sources.
That is not to say that editorial infographics cannot be a very effective marketing tool. However, they just work better when presented as an editorial tool rather than a branded message.
Pros and Cons of Infographics
Now that we have laid down the foundation, we can begin to go deeper into the subject of infographics. A great place to start would be by analyzing their advantages and disadvantages. These include:
   Infographics are able to break down large volumes of information into graphics that do not need a lot of words to explain them.
   They are also very easy to understand. This is crucial in a world where people are constantly busy and have short attention spans.
   Research shows that people retain only 20 percent of what they learn from reading. However, this number shoots up to 83 percent when they are learning from graphics.
   Infographics are catchy, easy to share, and very engaging for audiences.
   They do not follow a set template, giving designers a greater level of creative freedom.
   Infographics take a lot of time and effort to prepare. Not only do you have to do a lot of research, you must also design the graphics and layout too.
   Search engines still cannot recognize infographics. This means that they cannot be indexed. However, you can easily solve this by simply indexing the page that hosts each infographic.
   Readers may not always be able to get the full story from an infographic. As there is really no room for comprehensive paragraphs, you will likely end up with a watered down version of the data. Depending on the content that you are sharing, this could either be an advantage or disadvantage.
   Sometimes designers try to cram a lot of information into small images, making the copy very hard to read.
Effective Infographic Outreach
Expressions like "work smarter, not harder," may seem like a corny cliché, but they are great words to live by. They are especially accurate when it comes to outreach. It means that you have to think outside the box when you are trying to generate a buzz about a fantastic infographic, instead of just concentrating on your keyboard.
Traditional outreach strategies call for you to blast hundreds of people with an impersonal, generic pitch. However, we already know that those are more likely to get ignored or deleted than not.
In the course of promoting their visual content, many marketers fail to create an effective outreach strategy. This is actually the biggest mistake you can make, so you have to take care not to fall into the same trap.
However, outreach is about more than just sending out a bunch of emails that no one will ever read. Remember, you will be competing against more than one billion people who are online each day to get your content seen.
Therefore, here is the ultimate guide to writing an effective outreach strategy that will help you stay ahead in the content marketing race.
After finishing up with your infographic, the first step you should take is to make sure that the image is "viral-ready." This just means that it is highly shareable. How can you do this? Well, there are a number of simple steps that you can take in preparation.
First, your website should contain a compelling call-to-action somewhere near your social sharing buttons. If this is not possible, you could simply put the social buttons within your page copy and ask readers to share it.
Research shows that the most viral content contains more than one set of social channels on every page. These options will make it easier for your audience to spread the word across their own social channels.
Once people start sharing your content, ensure that it is set up to get the maximum number of re-shares. You can do this by focusing on the alt tags and targeted keywords on your infographics.
Also, make sure that the alt tags are optimized for each social media platform. This is because it will affect how many people see the infographic in searches.
Make sure that your research is solid
All the most successful outreach strategies are led by a whole lot of solid research. You must study every social platform in order to find out which optimization techniques work for each.
The same discipline should extend when it comes to putting together the data on whatever topic your infographic will cover. There are many online tools that can help you do this, such as Google Scholar.
Plan a Targeted Outreach Strategy
Keep in mind that this stage is usually very involving and time-consuming. You will have to do a lot of planning but it will make your whole outreach effort worth it.
To do it well, you must know your target audience well. Which social media platform do they prefer? What appeals to them? Finally, how can you turn visitors into loyal viewers? In turn, this knowledge will determine which outreach tactics will work effectively.
Once all this is in place, you must come up with actionable steps and a time frame to complete your outreach plan. With time, you will be able to identify which parts of the strategy are working well and what needs improvements. After this analysis, you will be able to make the necessary changes to have a more effective plan.
Start A Cold Outreach Campaign with One Click! More Leads - More Customers.
Find Emails From Any URL
Add To A Outreach Campaign (One Click!)
Follow Up Automatically

Start Your 7 Day Free Trial Now!
The great thing about truly awesome infographics is that they usually go viral. This is largely due to the fact that well-done graphics are simply inherently awesome. However, a lot of work still has to be done to get them there.
While it is true that a lot of great infographics have become a viral sensation, there are also many more that wallow undiscovered in the Internet's memory vaults. Why is that? The main reason for this can be boiled down to one simple thing – social media savvy.
Why should you spend all your time creating a kick-ass infographic when no one even knows it exists? You will actually have to share it – a lot. And, unless you have as many fans as Lady Gaga, a few emails, tweets, or blog posts will definitely not be enough.
Here is a blow by blow guide to what you all need to do:
1. Submit a press release that had been optimized for SEO
Press releases are great for a number of reasons. They improve the reach, traffic, and keyword rankings of your site and inbound links. Pressers also offer the perfect opportunity to talk about your infographic.
When writing the press release, make sure to optimize it for SEO. This is a surefire way of distinguishing yourself from the hundreds of releases that are published daily. These tips will help you do that:
The next step is to create the social media release. This simply refers to a press release that has been optimized for sharing on social media. It usually goes hand in hand with the press release.
Some marketers think that social media press releases are a waste of time and money. However, that is not the case. Such releases are sure to drive massive amounts of traffic to your site.
Here are a few tips to help create the perfect social media press release:
The lead headline should be brief, straightforward, and rich in keywords.
Sometimes, the message can be too long to fit in the headline. In this case, you can create a secondary or sub-headline. You can then use this part to provide any additional information that will draw your audience in.
This is where you get to use all your skills to hook your audience in. You can use keywords to accomplish this. However, using copyright tricks here will work more effectively.
This is where you get to share the story of your infographic.
Share some of the most relevant and compelling stats or findings from your infographic. Make sure to sound authoritative on the subject. This will make your audience want to read more.
Use bullet points to share your information. This layout makes it easier for your audience to copy and paste them to their social media platforms.
Share a little information about your company. This part should be short and straightforward, but should also include links to your site and social channels.
Add links to any other media that is relevant to your infographic.
3. Create a Social Media Sharing Plan
The first thing to do here is to publish the infographic in a blog post. Next, you must support that post via various social media platforms. To do this well, you must have a comprehensive strategic plan. This approach will help you get the maximum exposure from your work. Here is what your social media sharing plan might look like:
Use social sharing buttons on the page that is hosting your infographic. These buttons should be easy to find and use. You can also add a test element showing a code that users can use to link the infographic. Furthermore, ensure that the image also contains a link back to your site.
Remember to schedule a series of tweets, each with a specific fact about your infographic. These tweets can be spaced out over the time for your audience. Each should also have a full link back to your site.
● Schedule the same campaign on Facebook and Google+
While you can tweet out facts multiple times a day, the roll-out for Facebook and Google+ should be much longer. At least one time every day is enough. Once all the facts are exhausted, you can start the process all over again.
● Roll out on Tumblr and Pinterest
These platforms have grown significantly over the past year. Today, reposts and repins respectively are a great way to spread your message to a wide audience.
For this platform, you will have to break your infographic down to screenshots. This will allow you to publish each portion on Twitter. Furthermore, every part of the infographic must have a link back to your web page.
There are a lot of great archives, blog archives, directories currently available online. Sharing your infographics on these can significantly prop them up and help them gain traction. A couple of great examples include Visual.ly, Daily Infographic, and Visual Loop among many others.
5. Begin the Manual Outreach
The online marketer reading this can testify to just how difficult it can be to conduct manual email outreach programs in order to build links. However, the great news is that it is much easier when it comes to infographics.
You can carry out your manual outreach in two different ways:
Search through services like Technorati and Google blogs to see which sites deal with topics that are related to your infographics. You can then add them to your list and send them an email about your work using RooJet.com.
Make sure to point out in the email that the influencers can share your infographic with their audience by tweeting it or embedding it onto their blogs. Just to make it easier for the influencer, ensure that you add the embed code and a tweet that they can easily copy, post, and share.
Not all influencers have a blog, but they certainly have Twitter accounts. You can start off by searching through the platform for any keywords that are related to your infographics. Then, you can simply send a direct message to let the influencer know about your work.
In addition, do not forget to email your work to contacts that you have already made on other sites. You can then go ahead to ask them to share the infographic on their social media channels.
Hopefully, most of your contacts will jump at the chance to do so, especially if they are the first to share it. And that is another great thing about infographics: they are an easy way to add content and value to many influencers' social channels.
Infographics are so effective because are a great way to share a lot of information in a simple and straightforward way. They are also quite fun and visually attractive, making them a great option for engaging with your audience.
However, the best thing about infographics is just how shareable they are. If you want to create viral content at least once in your life, the infographic is the best way to go. And the best part? A lot of people will be sharing your content with a handy link back to your site!
On the downside, infographics can be used quite hard to create if you do not have some well-honed skills as a graphic designer. However, that does not have to be a stumbling block. There are many great infographic templates available online that can help you out. These preset templates are great for making the whole process easier and faster.
Are you ready to start exploring infographics? This guide will help you create the best infographic to improve the status of your company and brand.
Start A Cold Outreach Campaign with One Click! More Leads - More Customers.
Find Emails From Any URL
Add To A Outreach Campaign (One Click!)
Follow Up Automatically

Start Your 7 Day Free Trial Now!